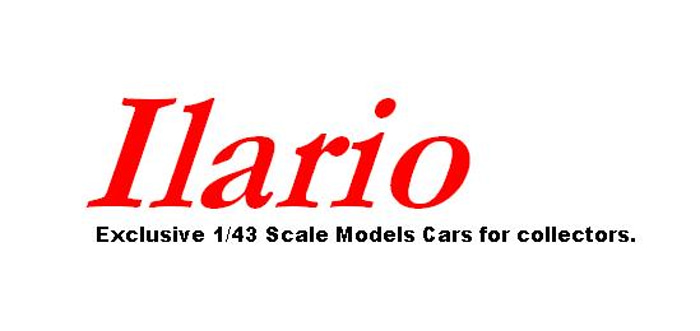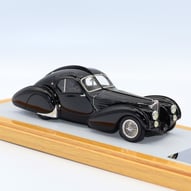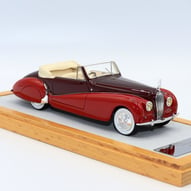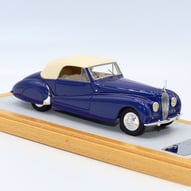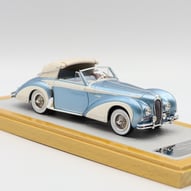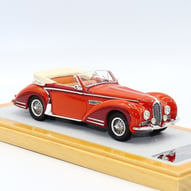 Chromes Chro72
1/43 Delahaye 175S "Dandy" Cabriolet Chapron 1949 sn815028
Orange/Burgundy
Original Car Opened Top
Chromes Chro71
1/43 Delahaye 175S "Dandy" Cabriolet Chapron 1948 sn815014
Blue/Beige
Original Car Semi-Closed Top
Chromes Chro70
1/43 Voisin C28
Cabriolet Saliot 1938
sn53002
Blue
Original Car Closed Top
Chromes Chro69
1/43 Voisin C28
Cabriolet Saliot 1938
sn53002
2 Tones Burgundy
Current Car Opened Top
Chromes Chro68
1/43 Bugatti 57S
Atlantic 1936 sn57473
Seydoux
Black
Original Car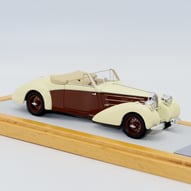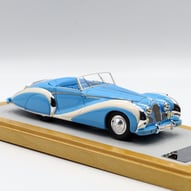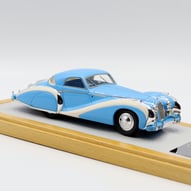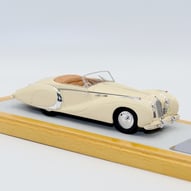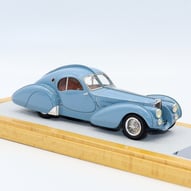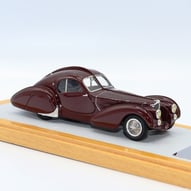 Chromes Chro65
1/43 Talbot-Lago
T26 grand Sport 1950
Cabriolet Saoutchik sn110120
Beige
Original Car Opened Top
Chromes Chro62
1/43 Bugatti T57 Aravis 1939 Letourneur & Marchand sn57732
Beige/Marroon
Original Car Opened Top
Chromes Chro67
1/43 Bugatti 57S
Atlantic 1936 sn57473
Berson
Burgundy
Restored Car
Chromes Chro66
1/43 Bugatti 57S
Atlantic 1936 sn57473
Berson
Blueish Grey
Current Restored Car
Chromes Chro64
1/43 Talbot-Lago
T26 grand Sport 1948
Saoutchik sn110110
Blue/Beige
Original Car Hard Top
Chromes Chro63
1/43 Talbot-Lago
T26 grand Sport 1948
Cabriolet Saoutchik sn110110
Blue/Beige
Original Car Opened Top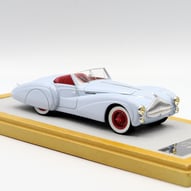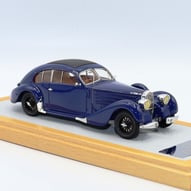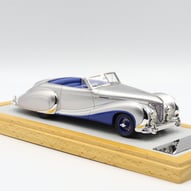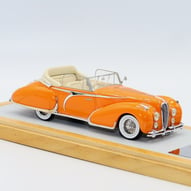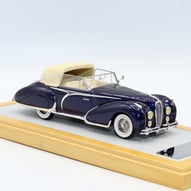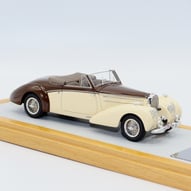 Chromes Chro61
1/43 Bugatti T57C Aravis 1939 Letourneur & Marchand sn57826
Beige/Marroon
Original Car Opened Top
Chromes Chro60
1/43 Delahaye 135 Cabriolet Figoni & falaschi 1948
"El Glaoui" sn800954
Blue Semi-Closed Top
Original Car
Chromes Chro58
1/43 Talbot Lago T26 Record Cabriolet Saoutchik 1948 sn100272
Blue/Grey
Original Car Opened Top
Chromes Chro57
1/43 Bugatti Type 57/64 1939 Pre-prototype of Type64 sn57625
Blue
Original & Current Car
Chromes Chro59
1/43 Delahaye 135 Cabriolet Figoni & falaschi 1948
"El Glaoui" sn800954
Orange Opened Top
Current Car
Chromes Chro56
1/43 Talbot Lago
T150 Roadster 1939
Blue
Original & Current Car
Opened Top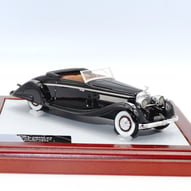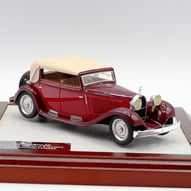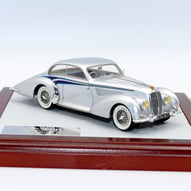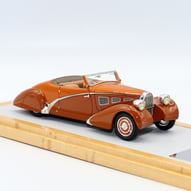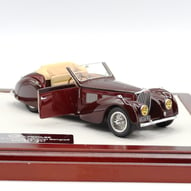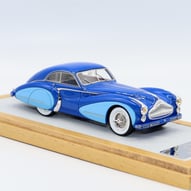 Chromes Chro55
1/43 Talbot Lago T26
Coupé Grand Sport
Saoutchik 1948
2 Tones Blue
Original & Current Car
Chromes Chro51
1/43 Bugatti T57SC Atalante Cabriolet Gangloff 1937 sn57533
2 Tones Burgundy
Opened Top
Original & Current Car
Chromes Chro49
1/43 Delahaye 135 MS Coupé Langenthal 1947 sn800490
Grey
Original & Current Car
Chromes Chro48
1/43 Bugatti T46S
Reinboldt & Christie 1929 Cabriolet sn46525
Red/Burgundy Closed Top
Original & Current Car
Chromes Chro50
1/43 Bugatti T57 Paul NEE Cabriolet 1934 sn57156
2 Tones Orange
Opened Top
Original & Current Car
Chromes Chro47
1/43 Hispano Suiza K6 Brandone Cabriolet 1935
Black
Original & Current Car
Opened Top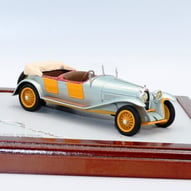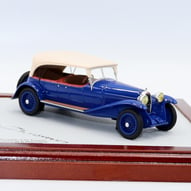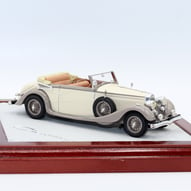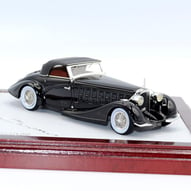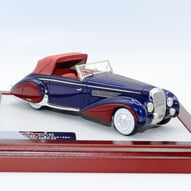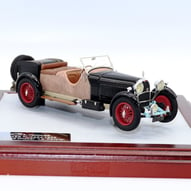 Chromes Chro46
1/43 Bugatti T46S
Torpedo 1929 sn46340
Wicker "La Farbie"
Black/Beige Opened Top
Original & Current Car
Chromes Chro45
1/43 Delage D8-120 Cabriolet Chapron 1946 sn51980
Blue/Red
Semi-Opened Top
Current Car
Chromes Chro42
1/43 Bugatti T 57 Cabriolet
Van Vooren 1935 sn57274
2 Tones Beige
Opened Top
Original & Current Car
Chromes Chro36
1/43 Type 38 Tourer
Lavocat & Marsault 1926 sn38240
Blue Closed Top
Original Car
Chromes Chro43
1/43 Voisin C15
Saliot Roadster 1934
Black
Closed Top
Original & Current Car
Chromes Chro35
1/43 Type 38 Tourer
Lavocat & Marsault 1926 sn38240
Green/Orange Opened Top
Current Car
Subscribe to the newsletter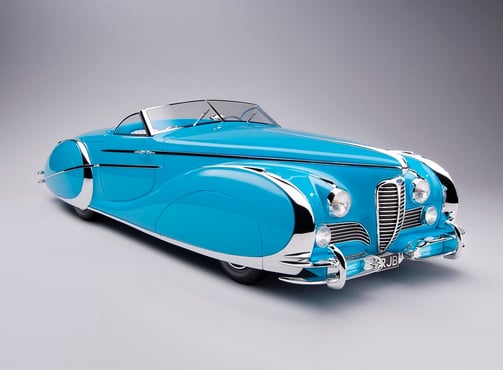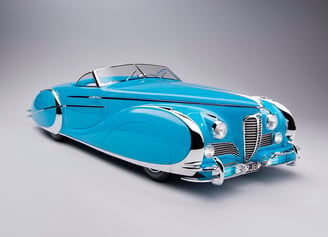 I have made quality my habit. It's not something that I just strive for – I live by this principle every day.

While most of the things about the creative process will be forgotten, the excellence of my products and service will be remembered.
ATTENTION The models of my manufacture are not toys.
They are craft models, created and made by hand, including many small pieces of resin, white metal, photo-etched or turned parts.
They are not suitable for children under 14 years.
___________________________________________________
All trademarks, brand names, service marks and logos are the property of their respective owners, and are used for informational purposes only.
The logos and marks visible on the models are not advertisements.
They have been reproduced only to respect historical truth.